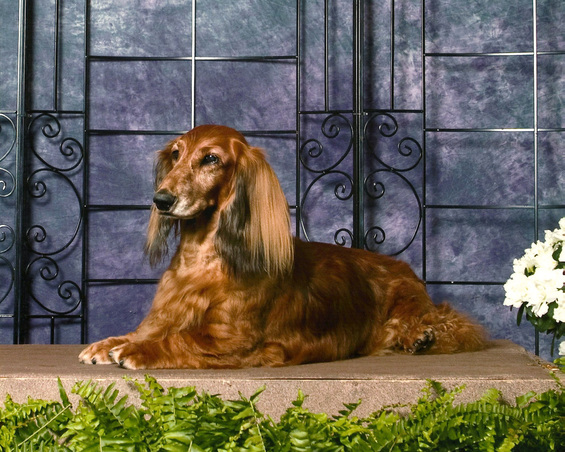 Welcome to Stardust Dachshunds!


We have over 30 years of Dachshund knowledge and participation in AKC Events.






Dual Champion Stardust Guten Morgen v Skaer, CD, RE

Morgen is behind almost ALL of the Stardust dogs on the following pages.
---

Stardust Dachshunds is a small hobby kennel located outside of Appleton, WI. We are active members of the Dachshund Club of America, Badger Dachshund Club and Winnegamie Dog Club and adhere to their code of ethics.

Stardust Dachshunds are the standard long haired variety exclusively. The dachshund can compete in many AKC events and are truly one of the most versatile of all breeds. Many Stardust bred dogs have both show and performance titles. This shows that in addition to being beautiful, they are also smart and retain the instincts for which they were originally bred.
Since 1981 we have produced Show and Field Champions, Obedience and Rally title winners and most importantly, loving family pets and companions.

Producing beautiful dachshunds with correct structure, temperament and good health has been our primary goal. Our dogs are bred to be first and foremost spoiled house dogs, anything after that is icing on the cake.

Many of our dogs have the potential to be ranked in the show world, but, we do not want our dogs out on the road with a handler. We want them here at home where we can love and play with them every day. Besides, most of the fun of attaining a title or big win is doing it ourselves.

My dachshund hobby is shared with several special friends. We co-own and co-breed many dogs together. Many of the dogs on the following pages have both the Stardust, von Skaer or other kennel names.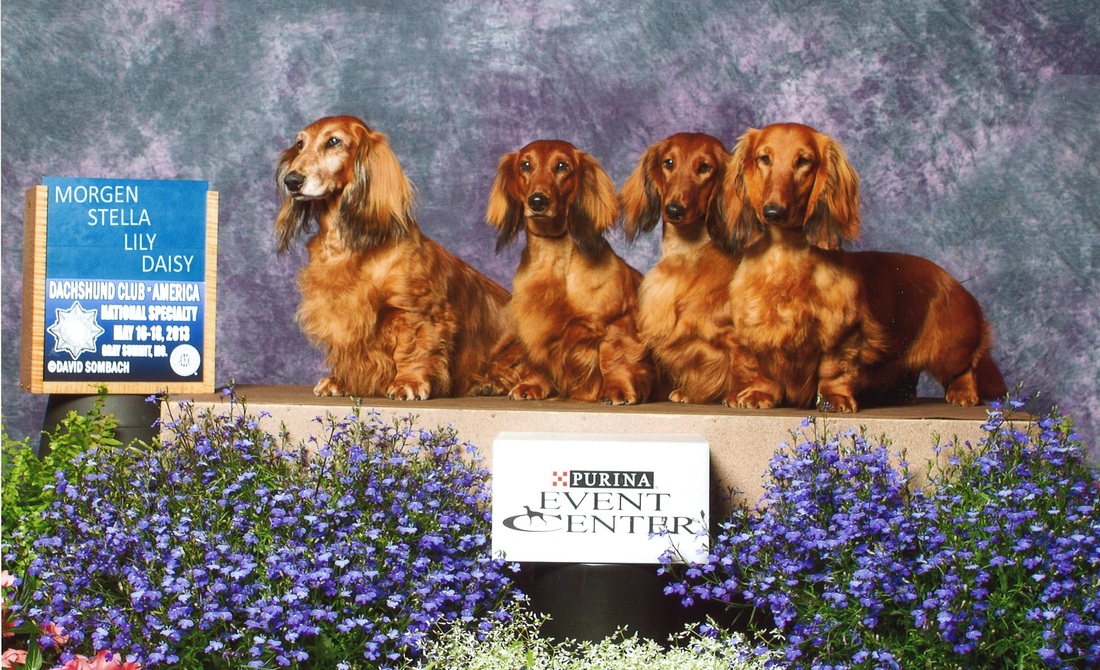 TITLE ABBREVIATIONS
CH - Champion FC - Field Champion
DC - Dual Champion (both show and field) ROMX - Register of Merit Excellent, Producer title
CGH - Grand Champion CD - Companion Dog, obedience
RN - Rally Novice, obedience CGC - Canine Good Citizen
RA - Rally Advanced, obedience JE - Junior Earthdog
RE - Rally Excellent ,obedience NJP - Novice Jumpers Preferred, agility
CG- Certificate of Gameness
VC - Versatility Certificate